If you spend hours at your PC or console, it might be time to invest in a good gaming chair.
The best gaming chairs are both comfortable and ergonomic, helping you maintain correct posture and prevent aches and pains during longer sessions.
Because gaming chairs are made to support different heights and weights (as well as different budgets), we have selected the best options readily available from ALLCORE IT in order to help you choose a chair that suits you.
Below, we've gathered nine top options for all heights, weights and price ranges, based on real customer reviews and our own knowledge of the products.
BraZen Phantom Elite PC Gaming Chair – Target Price: €499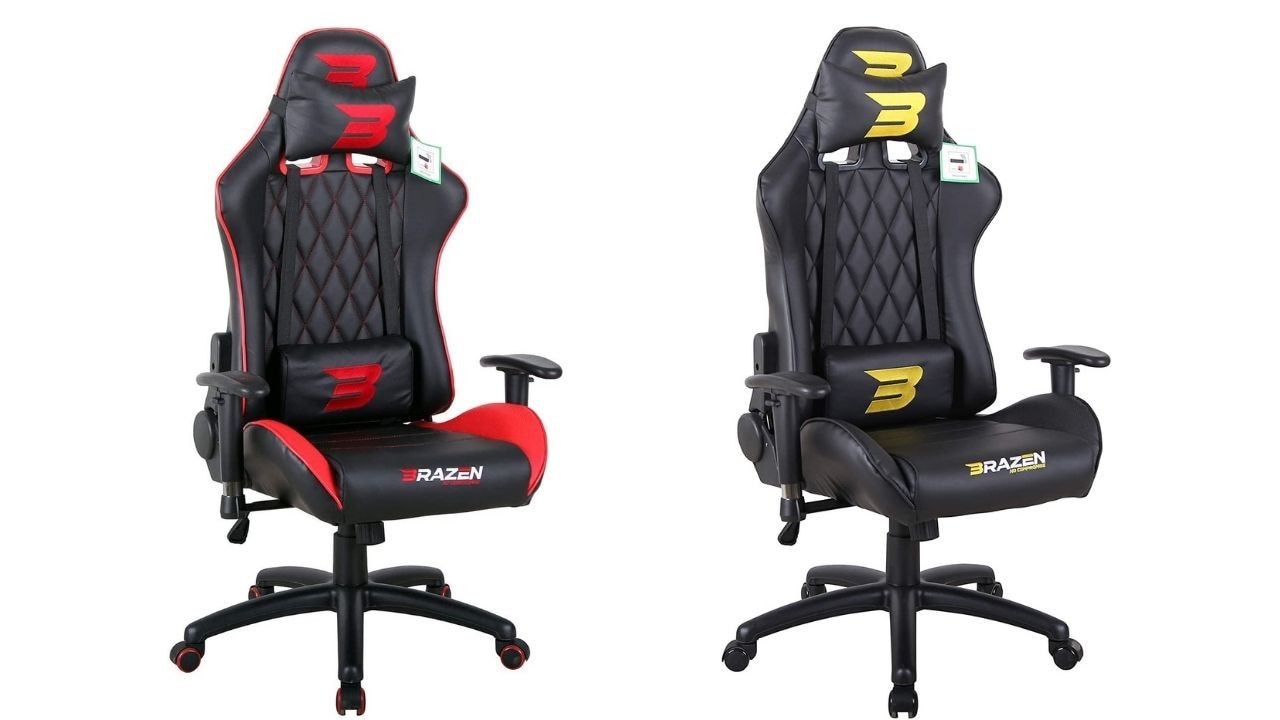 With its race-car design and eight different color options, BraZen's Phantom Elite is a popular choice among eSports players. Easy to adjust and assemble, the model is a sturdy yet comfortable choice for marathon gamers and also includes two support pads for neck and lumbar support.
It is also equipped with a Class 4 gas elevator, decent reclining capabilities and adjustable armrests that can be lowered to place the chair under a desk, making it a versatile option that can also be used as a great office chair. The size of the seat base will be a bit on the tight side for some, but it's a good entry-level option that will have you feeling like a true eSports player in no time.
Noblechairs HERO Gaming Chair – Target price: from €459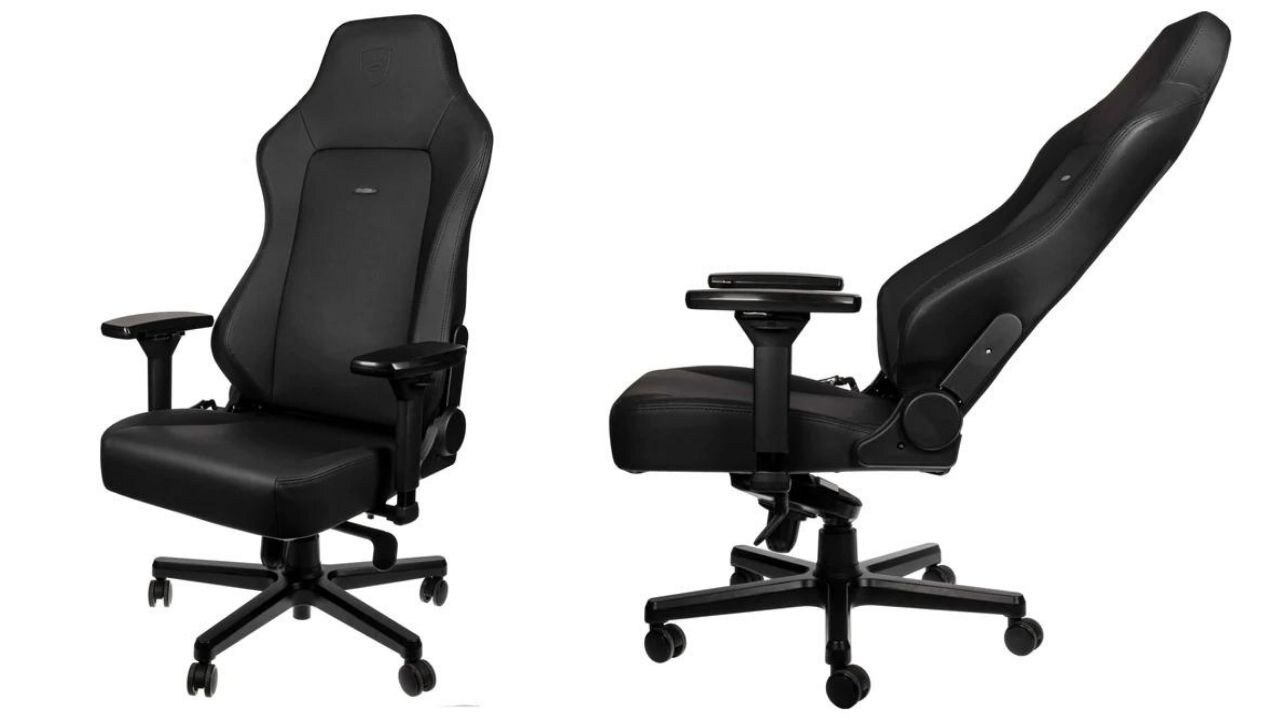 If price is not an issue, then the HERO Gaming Chair from Nobelchairs is a real quality option. While it retains the classic racecar design, it stays away from garish colors and large, embroidered logos, making it a stylish choice that will suit both your home office and your gaming setup.
Developed in collaboration with professional eSports teams, the HERO is equipped with an integrated lumbar support and a multifunctional backrest.
The armrests could be a little softer, but it remains a comfortable model that can support a maximum load of 149 kg – which is a higher capacity than some of the others on this list. It also comes with decent wheels so it won't scratch your floor when you move it from your desk to your gaming desk.
Razer Iskur Gaming Chair – Target price: €699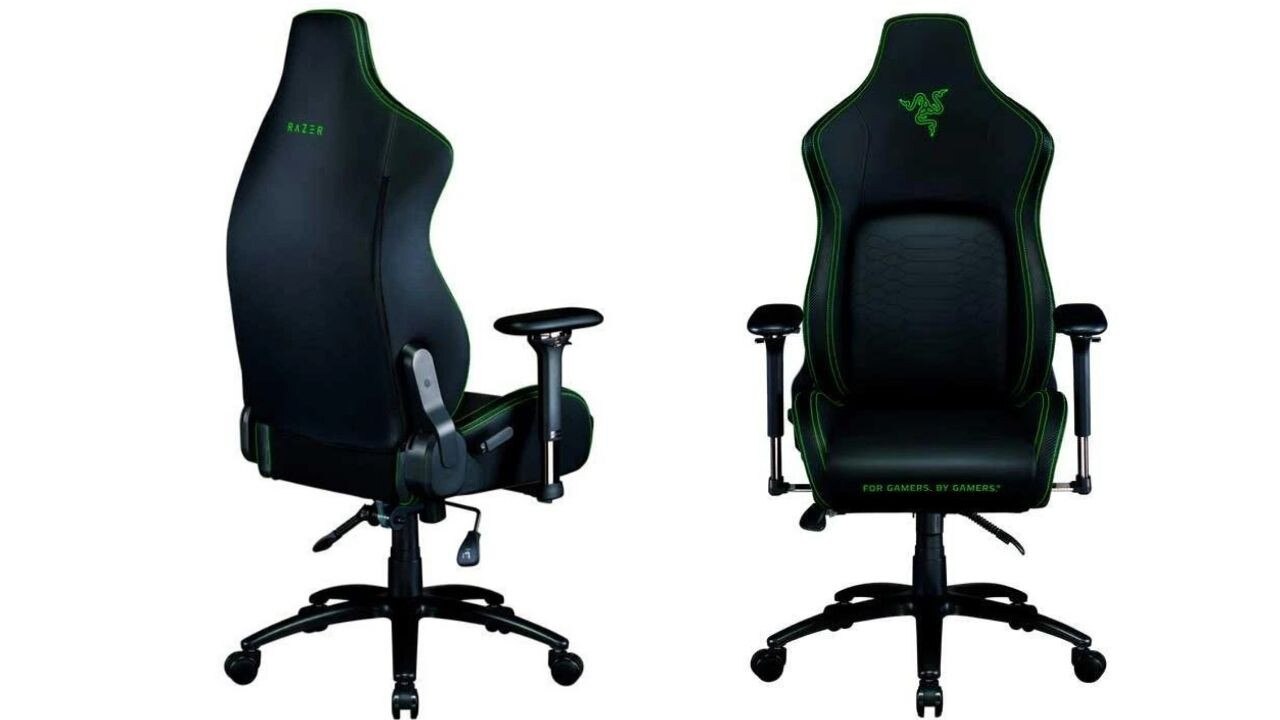 Launched in 2020, the Iskur is Razer's first foray into the gaming chair market and it's a solid first attempt. The Iskur comes in the brand's classic black and green livery and the main feature of the chair is the built-in lumbar support system. The fully adjustable cushions are made to conform to your spine, ensuring correct posture and comfortable play.
The chair also consists of several layers of synthetic leather that should prevent it from shedding quickly compared to a standard PU leather model. With a maximum load of 136 kg, the chair is not suitable for larger gamers, which is an obvious drawback. The neon green "For gamers, by gamers" slogan on the front of the chair is also a style choice we could have missed, but the chair remains a nice, but expensive, choice for serious gamers.
Razer Enki Gaming Chair, Mwave – Target Price: €679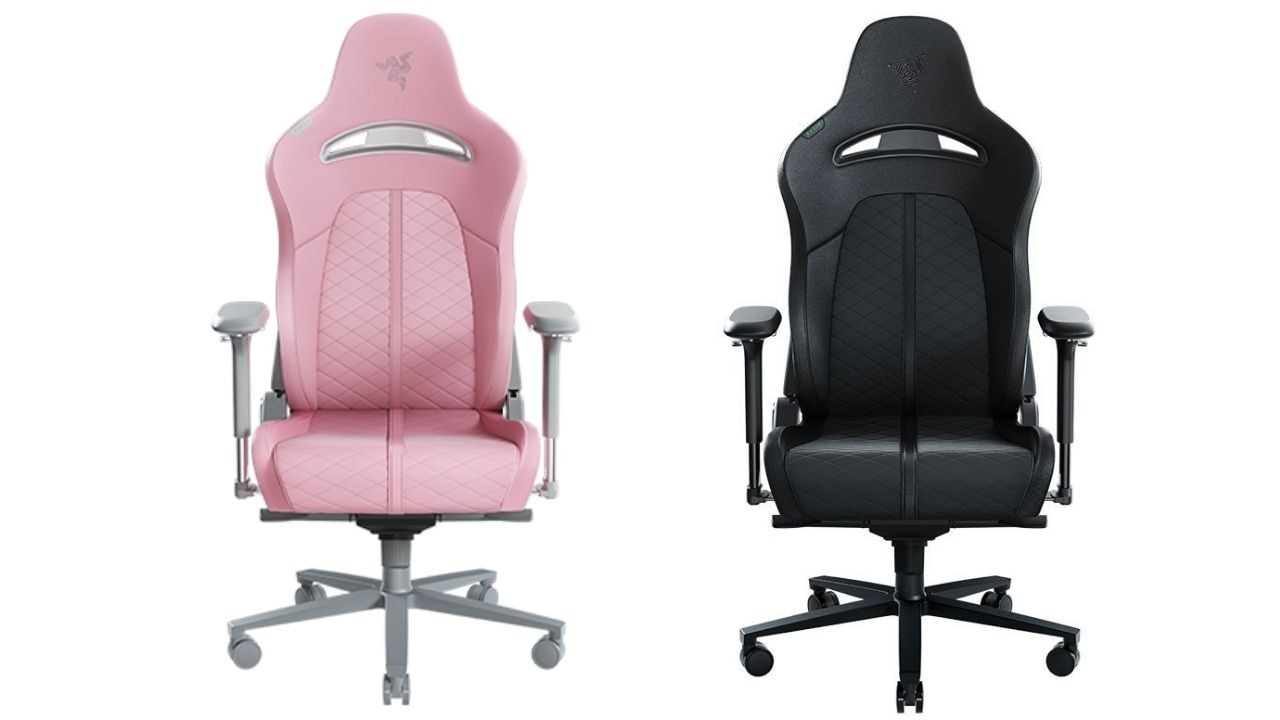 Supporting a maximum height of 203cm and a sporty ultrawide 53cm seat base, Razer's Enki gaming chair is a top choice both for taller users and those who like to sit cross-legged. As with the Iskur (above), the lumbar support is the main feature of the Enki, although it cannot be adjusted in the same way. Everything else, however, remains customizable, making it an easy chair to adapt to your needs.
The Enki's mechanism allows for tilt with weight adjustment so you can sit back without fiddling with levers or knobs, which is a nice addition. The 152-degree adjustable backrest allows you to recline to play handheld consoles or take a nap after a long internet session. The chair is extra sturdy, but because of the adjustable nature and the back support, it doesn't hurt your legs, like some other bucket seats do. If you don't like the black, you can also get the Razer Enki in a pink 'Quartz' shade.
Secretlab Titan Evo 2022 – Target Price: €899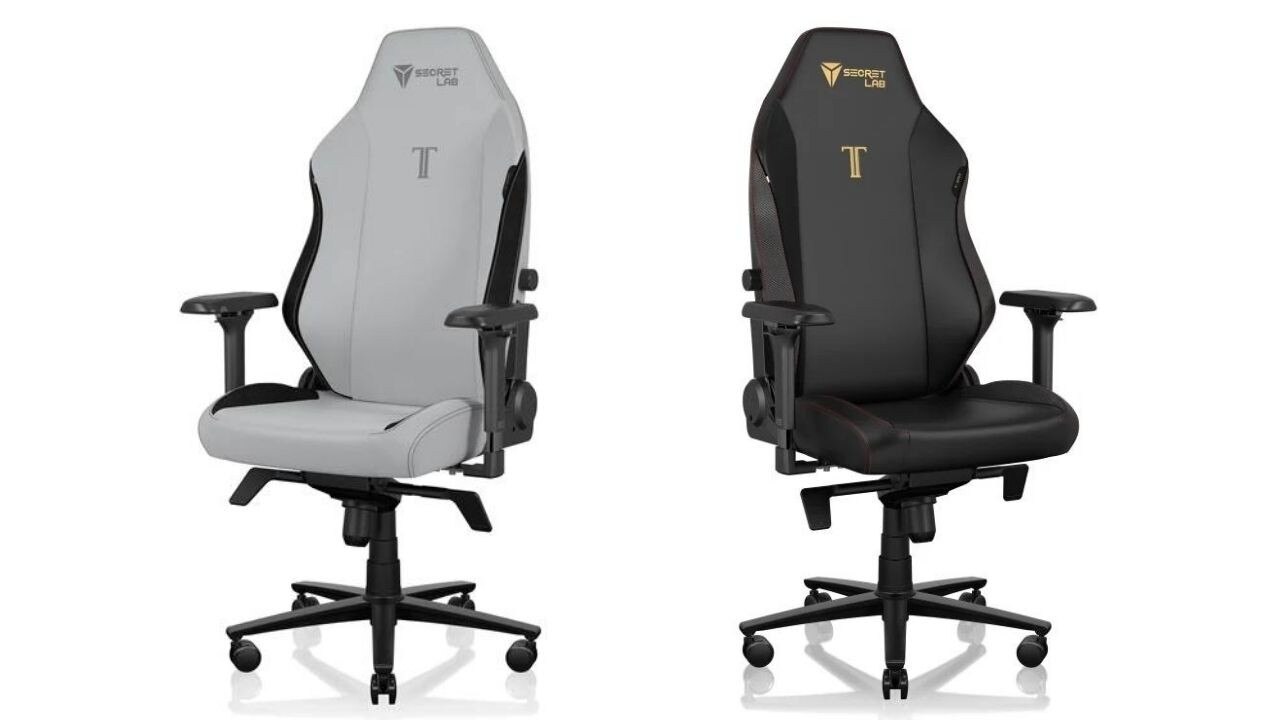 With a 4.9 out of 5-star rating from over 32,000 customers on the Secretlab site, the Titan Evo 2022 Series chair is hard to beat. Available in three sizes to suit all heights and needs, the chair is highly adjustable so you can easily find a comfortable position, even if you sit all day.
The chair also has a four-way lumbar support system that adjusts to the curve of your lower back to support your spine, so it's a great choice for both working at home and gaming. With extras like a magnetic pillow and 4D armrests, the Titan Evo makes up for its rather hefty price tag in more ways than one.
ThunderX3 TGC12 Gaming Chair – Target Price: €299
Gaming chairs are definitely an investment, but you don't have to spend a fortune to get your hands on a decent model. This ThunderX3 TGC12, rated 4.6 stars on Google reviews, proves this easily. The entry-level model features a stylish eSports design, complete with adjustable backrest and removable head and back cushions for extra support.
The long seat supports the entire thigh, making it comfortable for most, although shorter players may need a smaller model to keep their feet firmly on the ground. While it can't compete with the more expensive models on this list, for the price we have little to complain about. You can also get it in a number of other colors.
ARE GAMING CHAIRS WORTH IT?
If you spend a lot of time gaming, a good gaming chair is worth a purchase. Most have some sort of lumbar support and a number of adjustable options to keep it as ergonomic and comfortable as possible. While you can get away with a high quality office chair in some cases, most lack the spinal support seen on gaming models, making a dedicated gaming chair the way to go.
Request more info from ALLCORE IT
HOW TO CHOOSE THE BEST GAMING CHAIR
When you sit in the same position for hours at a time, it is crucial that you adopt a correct body position so that you do not hurt your neck and back. While most gaming chairs do offer some form of support, we recommend looking for one with additional features, such as adjustable lumbar support or removable cushions. Also, make sure your chair has many adjustable options so that you can adjust the armrests and back to a position that best suits your needs.
The second thing to check is the maximum height and load capacity, as different chair models are made to handle different heights and weights. The length and width of the seat are also important. Taller users benefit from a longer seat base that supports their entire upper leg, while shorter users want a standard seat base so they can rest their feet comfortably on the floor. Those who like to sit with their legs crossed also want to be sure that the seat base is wide enough to do so comfortably.
Source: news.com.au